It's been a long time since a home office was viewed as a bad room of the house. Associated with long hours of work and tire, no one wanted a space like this. Now that is over! Take for example Pictor Home office, a small space of heaven decor.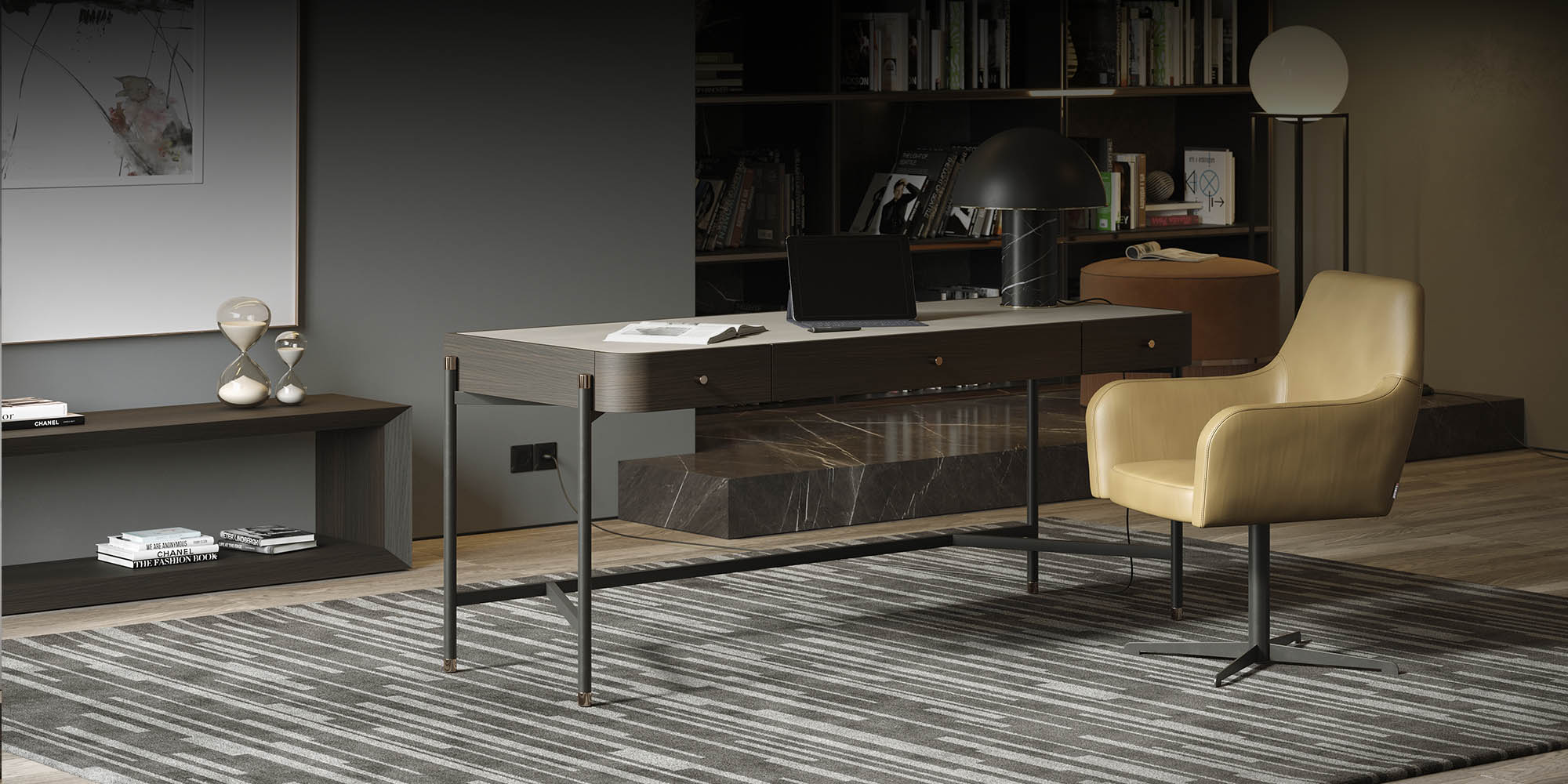 The office is where ideas are thought out, projects are developed or the place where one can simply enjoy some leisure moments. Practical, organized and versatile, this desk is designed for those who enjoy "less is more" philosophy.
A Amactare home office suggestion with a copper-painted stainless steel edge desk. Without a front opening, this piece creates some distance and reserved space in relation to the rest of the space. On its top, as a touch of luminosity and luxury, a marble lamp with semi-spherical metal top.
A home office décor with simple wooden design desk, under which a drawer block provides storage space and the opportunity of an organized office. Next to the desk, a floor lamp with three-dimensional structure in black iron illuminates without taking up space.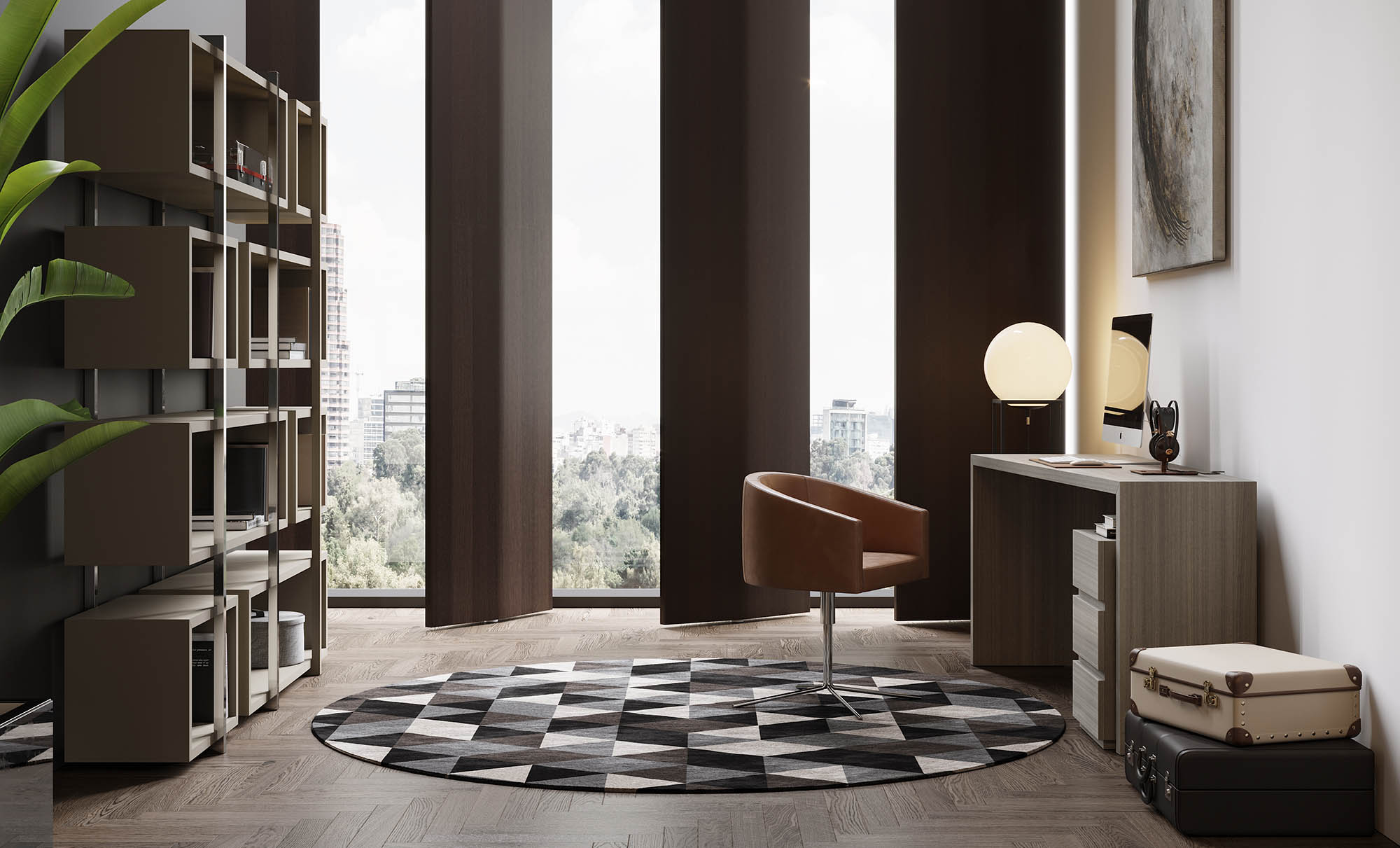 This home office décor is proof of the versatility of Amactare pieces. You can customize any design on the materials, fabrics, and colors that emerge from each piece.
A home office decoration sober in spirit, that invokes a professional but individualized aura. The contrast between straight lines, austere, and the softness of some of the tones make this a unique and relaxing ambiance, ideal for a workplace.